English Language Support
The focus of English department is always threefold. We are consistently striving to build excellent competency of English language among our students in three different directions :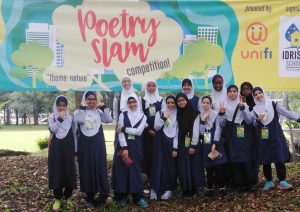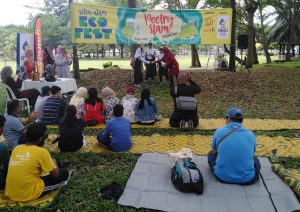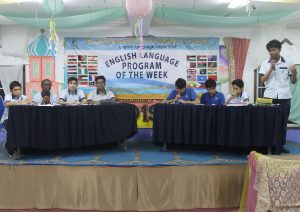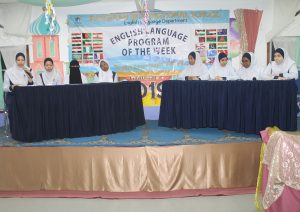 English in academic

English as comprehensive skills

English-based talent
In academic, we are guided by principles and approach from Cambridge curriculum, attached with Islamization of knowledge to prepare the students not only for examination but for life in general. Students are allocated with 6 periods per week, with one specific period is focusing on rebuilding fundamentals knowledge in English language. Teachers are selected carefully from various level of experience, specifically in English language teaching, to share their expertise and knowledge with students to improve their level in long term basis.
As for the skills, we are catering the needs of our very own students with various differentiation methods in order to ensure the multi-levels of students that we have are being taken care of. Various programmes and activities conducted to encourage students with different level of English to participate and enjoy the journey of English language learning.
Despite all the different approaches that we use, our aim is still the same at the end, which is to ensure our students' English language competency is at par with society's expectation, and the students are able to express themselves confidently, benefitted from that competency.
We initiated few programmes and after-school activities that we believe will benefit students in the fore mentioned directions. We conducted public speaking class, spelling bee training, we exposed our students with various competition such as public speaking, spelling bee, debate tournament, internal campaign, programmes, talks and so forth.
The best things about all these activities are we always ensure that our students are well-trained and prepared before participating in the competition. For example, in the Malaysia National Public Speaking Championship 2019, the participants went through 35 hours of intense training to build their confidence, eloquence, and critical thinking and presentation skills.
The training that our students went through does not only beneficial in the competition, yet it is a long lasting impact that we try to build in the students, their resilience, determination, hard working, consistency and critical thinking.