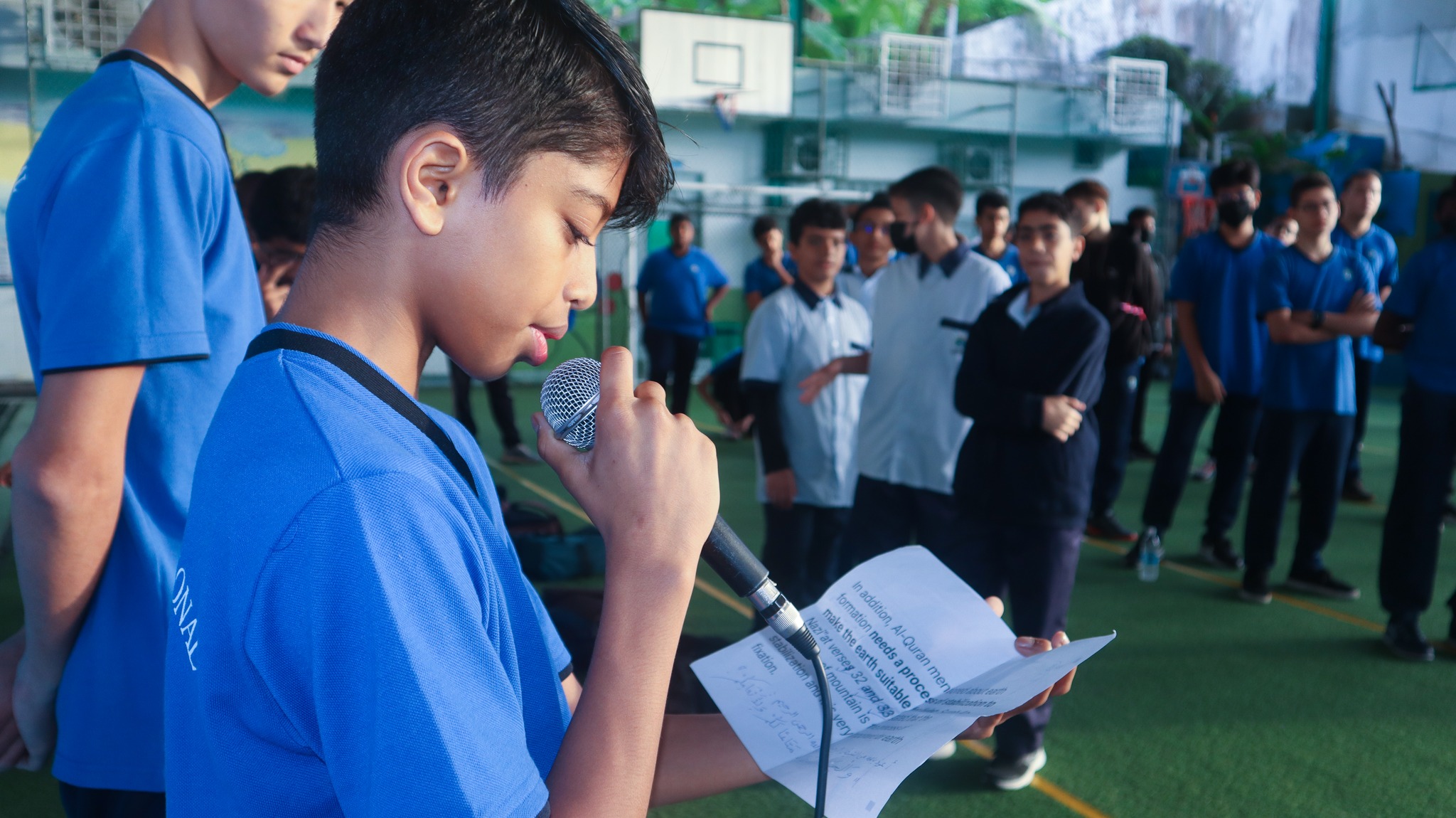 The curriculum covers the following areas:
Arabic curriculum
Based on the Qatari syllabus, lessons are mostly delivered in Arabic to develop mainly the oral and writing skills.
English curriculum
Students are further developed in all the main language components to equip them with the necessary skills needed practically and academically.
Science curriculum
The range of scientific topics expose the students to the correlation of the subject to the existing world as well as the existence of Allah.
Math Curriculum
The Math curriculum has been developed to train reasoning, analyzing and brain solving problems. Learning techniques are enhanced with the use of models and ICT.
Social studies
We expose the students the social and political structures of societies through the Social Studies subject, at the same time injecting Islamic ideas and Islamic perspectives. This is to keep the students aware of the world they live in and how it should be.
Islamic Civilization
From Grade 4, we offer our students a unique subject which is designed by experts in Islamic Civilization. This subject aims to make our students aware of the superiority of Islam and their identity as Muslims. Islamic values like Tawheed, tolerance, honesty, seeking knowledge etc are further instilled through awareness of the rich Islamic heritage.
ICT
Students are exposed to more programs and practice at this level guided by expert teachers in this field.
Physical Education
Students enjoy indoor and outdoor games, at the same time learning teamwork, precision and sportsmanship, thus developing into well-balanced individuals who excel not only, academically and spiritually but also physically.
Art
The Art curriculum aims to develop creative minds thus produce innovative work the fun way. Students are given projects to work individually or in groups.